Introduction
The Covid-19 pandemic has caused major disruption globally and negatively impacted economies. Governments across the world have had to take precautionary measures. The closing of borders and instituting national lockdowns has severely impacted supply chains and their ability to supply basic necessities such as food. Striking the balance between saving lives versus livelihoods is by no means easy and requires all stakeholders to have the ability to adapt.  Whilst the food industry has been considered an essential service this sector has had to deal with several challenges which impacted its ability to function efficiently. In this article I will delve deeper into this reality and highlight potential solutions.
Shock to the demand and supply profiles
Even if organisations had robust S&OP (Sales and Operations Planning) processes, Covid-19 has created erratic demand with the population stocking up due to panic buying. In most instances organisations would not have had buffers of finished goods, raw or packaging materials to cater for this spike.  Organisations with global sourcing strategies would have been further impacted given the lockdown and subsequent congestion in port and route to market operations. Reduced capacity due to limitations imposed, hygiene and sanitisation protocols or shutdown due to infection would have also impacted the organisations ability to supply product. This would have resulted in an imbalance between supply and demand.
These demand and supply disruptions would have resulted in all but the most resilient supply chains being shaken up and falling short of ensuring a continuous supply. This is an ideal opportunity for you to scrutinize your supply chain to assess how lean, agile and resilient it actually is. Has your demand and supply planners been able to use the processes and systems to predict and satisfy customer demand? When you answer this question, also ask yourself if the entire business worked towards supporting the planners.  Anything less, drastically reduces your ability to predict and react to customer demand.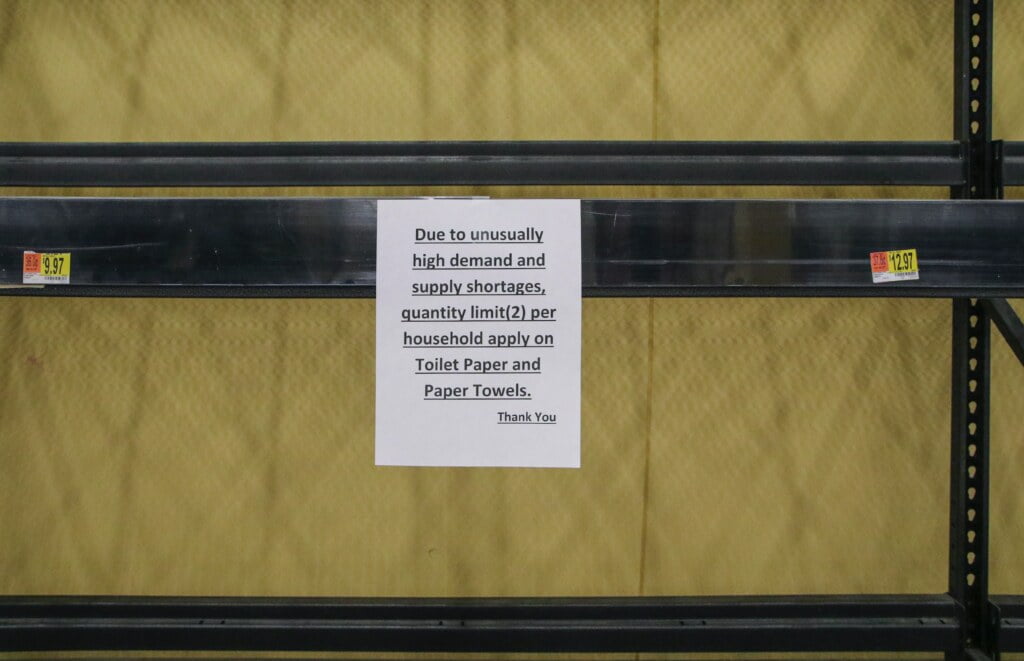 Supply chain bottlenecks
A supply chain is inclusive of all activities from the suppliers supplier to the consumer (Cradle to the grave). In order to satisfy customer demand, there has to be a seamless flow through the chain. In South Africa, the lockdown regulations have classified certain parts of the supply chain as essential services whilst others have not been functional. This created inefficiencies in the movement of goods from upstream to downstream. Manufacturers where allowed to operate but not all organisations within the chain  (example: spaza shops) were given a permit to work. This caused goods to not reach the market resulting in shortfalls to the consumer and a shortfall in sales revenue for all businesses within the supply chain.
Solution: Build a resilient and agile supply chain
Organisations and their supply chains would have been rigidly tested during this pandemic and there is  a high probability most would have failed to adequately respond.  Granted these supply chains would have had to be extremely agile to accommodate the drastic changes required. Given the experiences of the past few months every business and supply chain leader should be actively investigating ways to reimagine their supply chains. Creating supply chains that are agile, lean and resilient should be the goal of every leader. Some of the areas to consider are:
Single vision with a strategy on how to get future fit
Aligned strategic, tactical and operational plans
People capability must be at the correct levels for now and the road ahead

Training is not enough, coaching and mentoring is key

People motivation and morale
How do you achieve collaboration between upstream and downstream operations
Focus on improving processes
Get the right systems. You can think 4th Industrial Revolution (4IR) but don't scare yourself into inaction because of the costs or because it seems complicated
Conclusion
No doubt the 'how' part of building the supply chain of the future is not straightforward but it is a journey that you must either start or continue. Some of these areas may come across as complicated but with the right support you will be able to progress. 
The reality is that this pandemic will be around for the foreseeable future. We therefore need to be thinking and acting differently to create supply chains of the future.
Author
Dr Kenneth Moodley is an experienced supply chain and business professional with over 25 years' experience. He has a demonstrated history of working with both big corporates (example: Unilever & The South African Breweries) and SMME's (Productivity SA) in various industry sectors as a senior Supply Chain Specialist, Leader and Business Coach.